My passion for painting started at a young age and was cultivated by a family of artists, musicians and writer's.  I'm a graduate of the Art Institute of Seattle and native of the Pacific Northwest.  In my style of painting I use bold bright colors and expressive brush strokes to capture the spirit and unique character of what I'm observing.  I begin each painting as an adventure and use a time-honored technique of under painting, building up color and light with multiple layers of paint.  Building a painting from the ground up develops the subject matter is stages and results in a luminous painting with depth and character.  My work has been exhibited in group and solo shows throughout the State of Washington and abroad.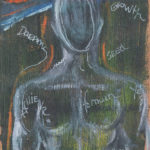 Being influenced by a gamut of talented artist since childhood, I developed a love of art.  Norman Rockwell mesmerized me, as I stared at the fine detail and laughed at the whimsical humor he evoked through his paintings.  Later, artists like Claude Monet swept me away into the fantasy of soothing landscapes.  The vibrancy of Jacob Lawrence's work and the emotion of his pictorial tales created an interest in art history, which later would manifest in my first series of portraits.
As a freelance artist I've had an opportunity to work with a variety of clients.  One of my most memorable is a series of portraits I painted of Washington State's First African American Pioneers.  These oil paintings began as a permanent museum exhibit at the African American Museum of Tacoma Washington.  In researching the history of each pioneer I discovered the rich culture of African Americans in Washington State and all over the world.  This experience fueled my interest in portraiture and capturing the essence and character of a person on canvas.  By learning as much as possible about the person I begin the exploration process.  This helps me to discover the traits, the touch I need to bring a person's image to life on canvas.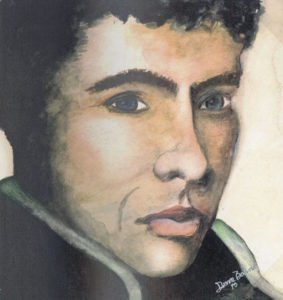 We all learn by exploration in a constantly changing world. In my imagination I'm always recording what I see.  The core concept to drawing and painting is in the observation of life and recognizing the subtle changes in light and shadow reflected on forms.  Mainly I've discovered that I have to trust my instincts and hands to record what I observe and accept the process which changes, grows and develops to new levels constantly.  God has blessed me with a special gift and I truly look forward to each day because it's an opportunity to use this gift to the fullest.