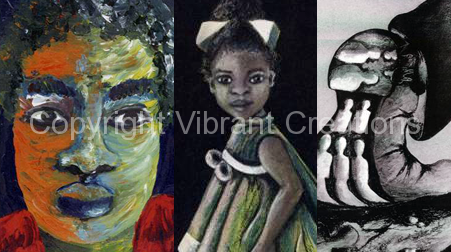 My goal is to bring to life my clients vision, whether I'm painting, designing or coordinating a website launch. For each project I use a combination of visual communication principles, intuition and a commitment to excellence.

What an investment, no two artists have the same painters marks. Each brush stroke is unique and different. Fine art adds a unique style to any home, business or event. Artfully display generations of family members. Create a unique centerpiece to enhance a business or personal space, make a worthwhile purchase of a signature painting.

Every business needs a business card, postcard or some type of printed material to reach potential customers or audiences. Making an impact in a digital world means weeding through the mass amount of information out there. The best way to do that is through a targeted product approach. Use resources wisely, let me help you make the most of your marketing budget.

The web is essential to business, and to be competitive it's a must for a business, portfolio, image, project, etc. Everything is online and accessible. Consumers want to do the legwork ahead of time, research companies, find out more about products, and they can because information is at their finger tips. I can help you get there, be relevant and professional with a customized website.